Future Shock Dates and Times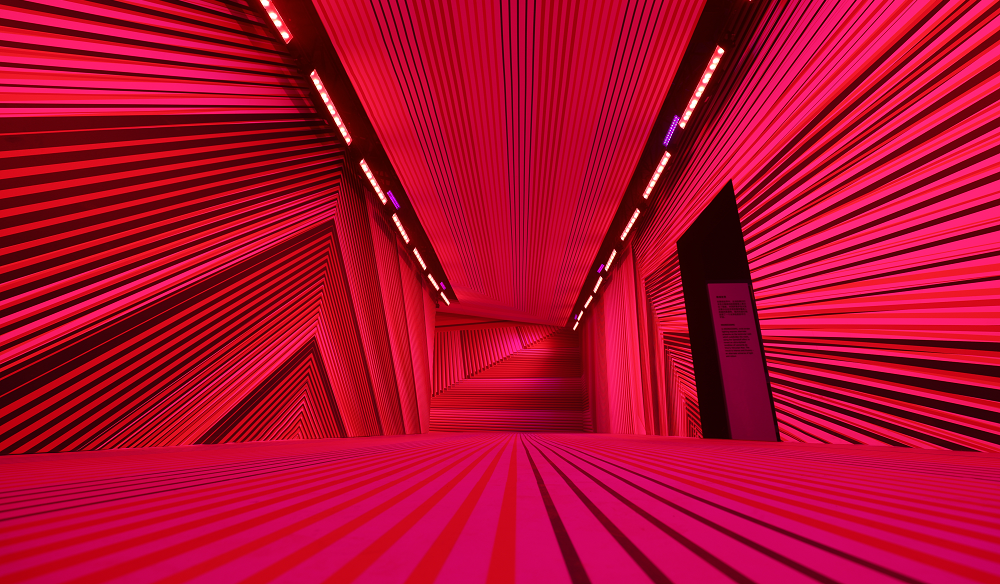 FUTURE SHOCK
Blurring boundaries between the physical and virtual, 180 Studios and Fact present an exhibition by pioneering artists at the apex of sound and vision who are imagining the new world of space.
Future Shock transforms 180 Studios's subterranean spaces through mesmerising and immersive digital technology - from generative and interactive algorithms, AI and 3D digital mapping, to spellbinding laser work, holographic projections and groundbreaking electronic music.
Featuring a line up of visionary artists - Ryoichi Kurokawa, UVA, Caterina Barbieri & Ruben Spini, Lawrence Lek, Actual Objects, Gener8ion (Romain Gavras & Surkin), Weirdcore, Gaika, Nonotak, Ben Kelly, Hamill Industries, object blue & Natalia Podgorska, Ib Kamara and Ibby Njoya - who reimagine our near future with multiple new commissions, site-specific installations and vital sensory experiences that challenge our preconceptions and offer up new possibilities.
"room after room of dizzying AV wonders and jaw dropping installations" - Time Out
"immersive experiences unique to each visitor - awe inspiring" - Evening Standard
28 APRIL - 28 AUGUST 2022
Wednesday : 11am - 7pm
Thursday: 11am - 7pm
Friday : 11am - 7pm
Saturday : 11am - 7pm
Sunday : 11am - 6pm

Please note that peak pricing will be in effect on weekends
COVID measures to be aware of before your visit
Timed tickets must be booked online before visiting
All visitors need their e-ticket on arrival to enter 180 Studios
Please do not arrive more than 15 mins before your allocated ticket time
The wearing of masks is not mandatory in our open gallery spaces
There is no cloakroom, please bring a small bag which can be worn in the exhibition
Detailed information on COVID measures, ticket types and accessibility questions please visit our FAQs page.
There are no dates currently available.